Winter is officially upon us, and with it comes the opportunity to wear your favorite winter fashions, including winter boots. This year, consider switching your leather boots for a much more contemporary and modern version; vegan winter boots. This small change in your wardrobe choice will make a big impact on the environment. It goes without saying that vegan boots are just as stylish, comfortable, and durable than animal by-product alternatives.
The best part about them? No harm comes to the environment or animals in terms of their composition and production. The materials include synthetic fabrics, the most common being polyurethane, a variation of plastic that is bonded to cotton backing. This material is popularly referred to as artificial leather and is praised for its leather-like finish, malleability, and comfortable fit. With this in mind, read on for our top picks on the best vegan winter boots for the upcoming 2021. 
Best Vegan Winter Boots for Women
Vegan combat boots are a must-have in every woman's wardrobe. Even though they are made for the fall and winter seasons, these can double up and be worn during spring and summer as well for a cool and edgy vibe. These boots are made from the finest quality Italian vegan leather using bio-oil from organic cereal crops through a carbon-neutral process. They feature a small heel for some height and a classic lace-up design.
If you are a fan of Uggs boots, these Lanyani vegan winter boots will become your next favorite winter accessory. Very similar in terms of style and comfort, these vegan sheepskin boots imitate the texture and feel of authentic sheepskin, but made vegan using microfiber suede, fluffy lining, and a man-made sole.  The thick plush fur lining makes these feel like slippers on your feet, and are durable, water resistant, and cozy. The slip-on structure makes them extremely easy to slip on, no fuzz required. These are available in black, charcoal, chestnut, and chocolate shade variations.
Dr. Martens are among the most iconic fall and winter boots fashion has ever seen. Known for their grunge edge and rock and roll appeal, these have been trending since the grunge era in the 90s. These winter boots are a vegan version of the classic leather shoes, which have a huge impact on the environment. This version is equally as stylish, cool, and comfortable– but no harm comes to animals nor to the environment through their production. Visually, they follow the same design as the classic boots, with a synthetic sole, 100% synthetic materials, resistance to absorption, a two-tone synthetic leather materials.
Read: 12 Trendy Women's Vegan Boots for Every Occasion
These timeless brown boots are breathable, water resistant, and fur lined featuring a nonslip sole. Aesthetically they cater towards a bohemian style, and include materials such as faux fur, microsuede, micronappa, and an outsole made from recycled materials. While these are quite informal shoes, they also seem very polished and put together. Wear with anything from jeans to tights.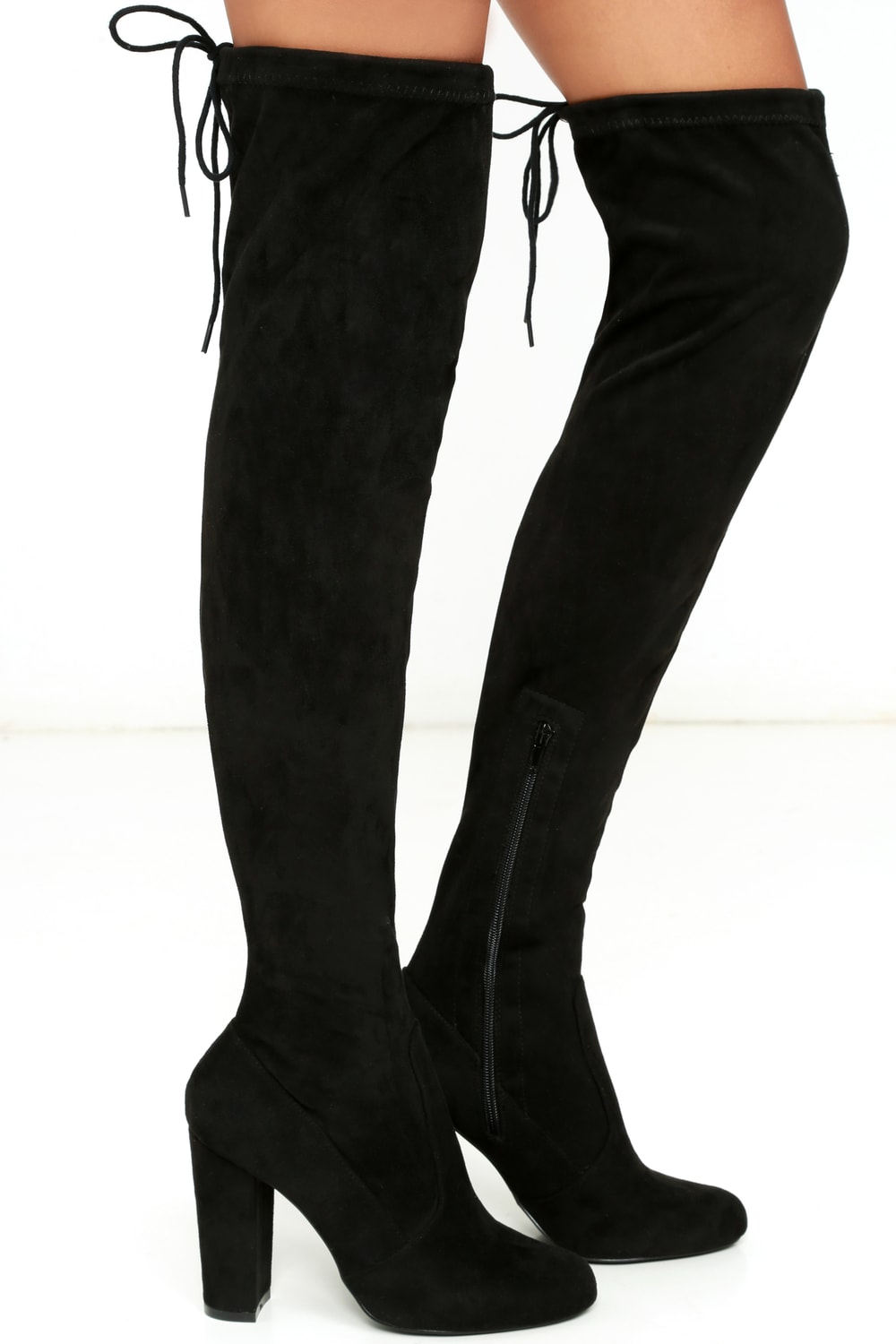 If your personal style is more elegant and refined, these over-the-knee-high boots are the perfect addition for your winter wardrobe. Made from vegan suede, these boots are trendy, effortlessly chic, and highly comfortable. They include an over the knee shaft with a tying collar to keep the boots nice and tight. The small heel provides a comfortable height, and they can double for the daytime or be dressed up for evening wear. The felted rubber sole and cushioned insole make these an irresistible pair of boots for the upcoming year.
Best Vegan Winter Boots for Men
This original take on men's winter boots features a fully vegan model that is also waterproof, seam-sealed for extra protection, cold weather resistant, and praised for their comfortable fit. The boots come in classic neutral shades such as black, navy, brown, and tan. The iconic Nautica logo is featured on each side of the shoes, and the laces come in a variety of shades, including neutral earthy tones, or bright yellow for a pop of color.
A pair of lightweight insulated snow boots praised for the natural and comfortable fit. These boots have a wide toe area that allows your toes to be relaxed and splayed out, all while the rest of your foot is comfortably compressed and fitted into the boot. These boots were designed with agility in mind; you can bend and flex all you want, and they will allow you to do so freely without slipping out. You can also remove the insole for a more barefoot feel inside the boot, and all the materials are completely eco-friendly. These boots are fitted and run true to size, made specifically so that everyone will fit into them comfortably.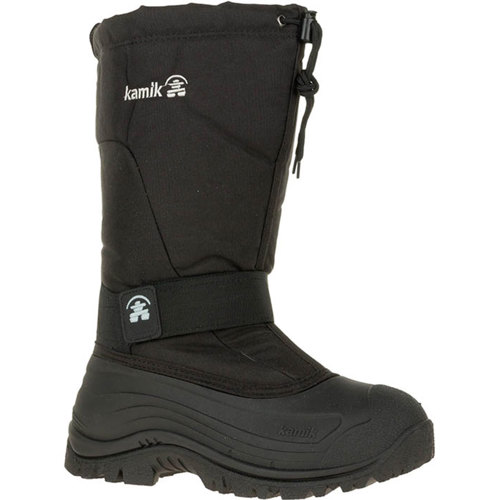 Ideal if you live in places where there is heavy snowfall, these informal and practical winter boots are the perfect everyday shoes to trudge through the snow. They have a sporty look, but are highly comfortable. While these are not the most stylish winter boots, they are highly adaptable and useful under harsh weather conditions. The perfect outdoor winter boot for every man's closet.
These unisex vegan boots are constructed from fully organic cotton, and have a masculine edge to them that make them an ideal menswear wardrobe staple. Organic cotton is much more sustainable as a material in comparison to conventionally used cotton; it has 46% less water consumption, and is grown without the use of harmful chemicals. These boots are both warm and breathable, water resistant, antimicrobial, and made with thermoplastic rubber soles, making them an ideal all year around fall and winter boot. The laces are also made from cotton, and the camel and black color combination make these neutral and easy to style.
Ideal for the eternal adventurer, these waterproof lace-up boots are made from completely vegan materials, are highly comfortable, fitted to size, and ideal for hiking. A bit more rustic than the other counterparts, these boots create a taller profile, are specifically made for outdoor activities, and can be worn in the city or the mountains; the optimal, durable, and versatile boots to invest in.
Read: 14 Men's Vegan Boots for Every Occasion
As an Amazon Associate I earn from qualifying purchases. I also earn a small commission from links I recommend on other sites. Thank you for helping to support this blog! Amazon and the Amazon logo are trademarks of Amazon.com, Inc, or its affiliates.